WHAT

WE

TEACH

AT

PHOENIX

TALON

INTERNAL

ARTS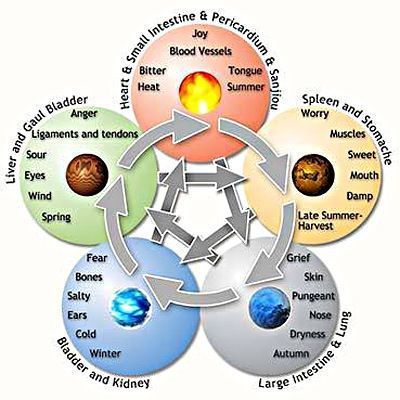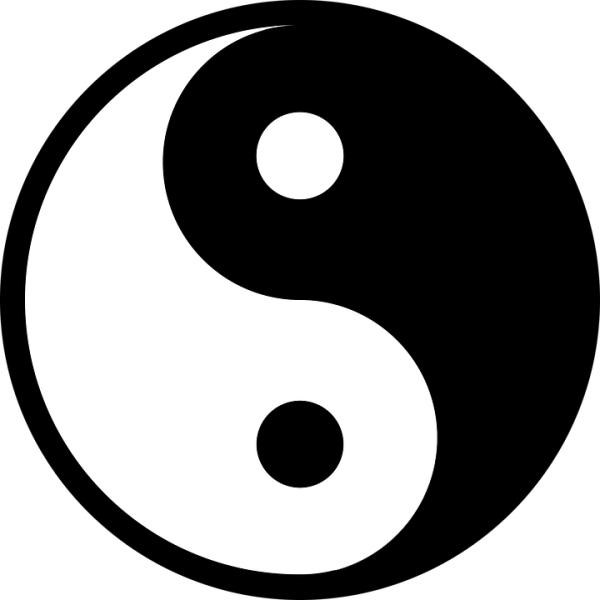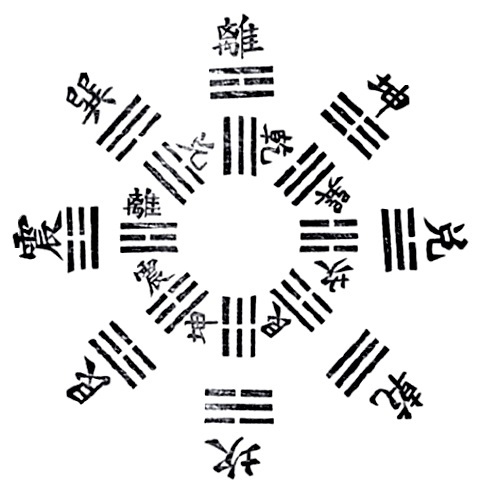 THE ROOT OF WHAT WE FOCUS ON AT PHOENIX TALON INTERNAL ARTS IS A KUNG FU STYLE CALLED XINGYIQUAN (HSING-I CH'UAN) 形意拳. XINGYIQUAN WAS INVENTED BY GENERAL YUEH FEI (COURTESY NAME PENGJU; 1103-1142 A.D.) DURING THE SOUTHERN SONG DYNASTY OF IMPERIAL CHINA. XINGYIQUAN  IS OFTEN SAID TO BE THE OLDEST OF THE INTERNAL ARTS, THOUGH RESEARCH INDICATES THAT CHEN TUAN'S (872-989(?) A.D.) WATER BOXING SET LIUHEBAFA 水拳 六合八法 (WHICH SOME CLAIM IS A COMBINATION OF TAIJIQUAN, XINGYIQUAN, AD BAGUAZHANG, WHILE OTHERS ASSERT THAT IT IS AN ART IN ITSELF) PRE-DATES XINGYIQUAN BY ALMOST 200 YEARS. IN FACT, ACCORDING TO YUEH FEI'S JOURNAL, IT WAS CHEN TUAN WHO WARNED YUEH FEI'S FATHER ABOUT THE GREAT YELLOW RIVER FLOOD WHEN YUEH FEI WAS ONE MONTH OLD. ACCORDING TO YUEH FEI'S FATHER'S RECORD, CHEN TUAN TOLD HIM TO PLACE YUEH FEI AND HIS MOTHER IN A LARGE CLAY JAR TO SAVE THEM FROM THE FLOOD. YUEH FEI'S FATHER DID SO, AND BOTH WERE SAVED. AS HE GREW INTO ADULTHOOD, YUEH FEI BECAME AN ACCOMPLISHED ARCHER, SPEAR FIGHER, AND WARRIOR, TUTORED IN THE FIGHTING ARTS BY THE FAMOUS ZHOU TONG. SOMETIME DURING HIS TENURE AS GENERAL FOR THE SOUTHERN SONG DYNASTY, YUEH FEI MET A WANDERING TAOIST IMMORTAL WHO TAUGT HIM XIN YI LIU HE QUAN, WHICH IN TURN DEVELOPED INTO XINGYIQUAN. BECAUSE OF HIS FAMILY'S PAST ENCOUNTER WITH CHEN TUAN COMBINED WITH THE FACT THAT XINGYIQUAN'S ELEMENTS APPEAR IN LIUHEBAFA  六合八法, IT STANDS TO REASON THAT THE TAOIST IMMORTAL WHO TAUGHT XINGYIQUAN TO YUEH FEI WAS NONE OTHER THAN CHEN TUAN HIMSELF. NEVERTHELESS, THIS IS ONLY SPECULATION. XINGYIQUAN - WHICH MEANS "THE FORM OF INTENTION FIST" -  MOVES IN STRAIGHT LINES, EMPHASIZES LINEAR ENERGY, AND IS BASED ON THE FIVE ELEMENTS OF METAL, WATER, WOOD, FIRE, AND EARTH, AND THE 12 ANIMALS. OF DRAGON, TIGER, MONKEY, HORSE, ALLIGATOR, ROOSTER, SPARROWHAWK, SWALLOW, SNAKE, PHOENIX, EAGLE, AND BEAR. LIKE ITS KINDREDS, TAIJIQUAN AND BAGUAZHANG, XINGYIQUAN IS FAMOUS FOR ITS HEALTH BENEFITS, YET WHAT SETS XINGYIQUAN APART FROM ALL OTHER ARTS IS ITS FAMOUS, INCREDIBLE POWER.  NEARLY HALF OF CHINA'S GREATEST FIGHTERS HAVE BEEN  XINGYIQUAN MASTERS. LIKE ALL OF OUR CLASSES, BREATH AND ENERGY WORK - KNOWN AS QI GUNG 氣功 - IS AN INTEGRAL PART OF OUR XINGYIQUAN CURRICULUM.

THIS SECTION OF WHAT WE TEACH  IS DEVOTED TO THE KUNG FU STYLES OF TAIJIQUAN (TAI CHI CH'UAN) 太極拳 AND BAI YUAN TONGBEIQUAN 白猿通背拳 , WHICH WERE BOTH INVENTED BY CHEN TUAN (COURTESY NAME TUNAN 872-989(?) A.D.). MOST CREDIT ZHANG SANFENG (COURTESY NAME JUN BAO; 1247-1554 A.D.) AS THE INVENTOR OF TAIJIQUAN DUE TO HIS LIVING 307 YEARS, HIS FOUNDING OF MODERN NEIJIAQUAN, HIS TREATISE ON TAI CHI, AND OTHER REASONS, YET OUR RESEARCH INDICATES THAT CHEN TUAN FIRST DEVELOPED THIS FAMOUS ART. IT'S IMPORTANT TO NOTE THAT CHEN TUAN'S "DEATH DATE" IS ACTUALLY NOT TRULY KNOWN. THE DATE WE HAVE ON RECORD OF CHEN TUAN'S PASSING IS SIMPLY THE YEAR THAT HIS FRIENDS AND COLLEAGUES REPORTED HIS DISAPPEARANCE. MANY HAVE REPORTED SEEING AND SPEAKING WITH CHEN TUAN LONG AFTER HIS REPORTED DEATH, INCLUDING THE FATHER OF XINGYIQUAN'S FOUNDER, YUEH FEI (SEE INFORMATION ON XINGYIQUAN UNDER THE STAR DIAGRAM TO THE LEFT OF THIS SECTION). TAIJIQUAN - WHICH MEANS "THE SUPREME ULTIMATE FIST" - AND BAIYUAN TONGBEIQUAN - WHICH MEANS "WHITE APE LINKED THROUGH-THE-BACK FIST" - ARE BOTH BASED ON INTERNAL PRINCIPLES, YET TAIJIQUAN AND BAIYUAN TONGBEIQUAN ARE QUITE DIFFERENT FROM ONE ANOTHER IN PRACTICE. TAIJIQUAN IS SMOOTH, COMPACT , AND PUNCTUATED BY SHORT, SUDDEN BURSTS. BAIYUAN TONGBEIQUAN, ON THE OTHER HAND, ELONGATES THE ARMS THROUGH THE BACK AND RELEASES POWER IN SUSTAINED MELEES . TAIJIQUAN IS BASED ON THE 13 POSTURES OF WARD-OFF, ROLL-BACK, PRESS, PUSH, PLUCK, REND, SHOULDER STROKE, ELBOW STROKE, CENTER, FORWARD, BACKWARDS, LEFT, AND RIGHT. BAIYUAN TONGBEIQUAN IS BASED ON THE INTENTION AND MINDSET OF CHINA'S BAIYUAN APE, FOCUSING ON THE INTERNAL ASPECTS OF THE ANIMAL RATHER THAN ITS OUTWARD MOVEMENTS LIKE MOST KUNG FU ANIMAL STYLES. A CENTRAL PART OF OUR TAIJIQUAN AND BAIYUAN TONGBEIQUAN CURRICULUM IS QI GUNG 氣功 - ALSO KNOWN AS BREATH/ENERGY WORK. LIKE ALL INTERNAL ARTS, BREATH AND ENERGY ARE AT THE CENTER OF THE PRACTICE AND ARE NECESSARY FOR PROPER DEVELOPMENT IN THESE ARTS. ALSO, OUR INCORPORATION OF BAIYUAN TONGBEIQUAN INTO OUR CURRICULUM IS OUR USE OF ITS PRINCIPLES MORE THAN THE SYSTEM ITSELF, FOR BAIYUAN TONGBEIQUAN IS SUPERB FOR LINKING HE ARMS AND TRANSFERING  POWER.

BAGUAZHANG (PA KUA CHANG) 八卦掌, WHICH MEANS "THE EIGHT TRIGRAM PALM"  WAS FIRST TAUGHT PUBLICALLY BY A MAN NAMED DONG HAI CHUAN  (1797-1882 A.D.), WHO IN TURN LEARNED THE ART FRM A TAOIST SAGE NAMED BI DENG XIA. BI DENG XIA, IN TURN, LEARNED THIS ART FROM A TOIST IMMORTAL, WHOSE IDENTITY REMAINS UNKNOWN. BECAUSE BAGUAZHANG'S ELEMENTS APPEAR IN LIUHEBAFA 六合八法 , IT IS POSSIBLE THAT BAGUAZHANG'S  ORIGINATOR IS CHEN TUAN (SEE THE TAIJIQUAN/BAIYUAN TONGBEIQUAN SECTION UNDER THE YIN-YANG SYMBOL). BAGUAZHANG IS BASED ON THE TRIGRAMS OF THE I-CHING  易經  (CLASSIC BOOK OF CHANGES) AND PRIMARILY MOVES IN A CIRCLE, THOUGH THE INTERMEDIATE AND ADVANCED FIGHTING STAGES OF BAGUAZHANG MOVE IN HORIZONTALLY WEAVING LINES. BAGUAZHANG EMPASIZES HORIZONTAL ENERGY AND ALWAYS REMAINS IN MOTION, CONTINUALLY CHANGING POSTURES AND POSITIONS ONCE PRACTICE  COMMENCES. BAGUAZHANG IS FAMOUS FOR ITS EVASIVE FOOTWORK AND ITS ABILITY TO FLANK AN OPPONENT. BECAUSE BAGUAZHANG AND XINGYIQUAN ARE ALMOST POLAR OPPOSITES, PRACTITIONERS OF BAGUAZHANG USUALLY UNDERGO XINGYIQUAN TRAINING, AND XINGYIQUAN ARTISTS OFTEN LEARN BAGUAZHANG AFTER COMPLETING THE INTERMEDIATE AND ADVANCED LEVELS OF THEIR ART. ACCORDING TO LEGEND, BAGUAZHANG'S FOUNDER DONG HAI CHUAN AND XINGYIQUAN'S FAMOUS HEBEI  GRANDMASTER GUO YUNSHEN FOUGHT FOR THREE DAYS AT A TOTAL DRAW, AFTER WHICH BOTH MASTERS DECLARED THAT ALL STUDENTS OF THEIR RESPECTIVE ARTS SHOULD UNDERGO TRAINING IN THE OTHER'S IN ORDER TO MAKE THEIR STUDY COMPLETE. OUR BAGUAZHANG CLASSES ALWAYS START AND END WITH QI GUNG 氣功 - ALSO KNOWN AS BREATH/ENERGY WORK - FOR BAGUAZHANG IS VERY MUCH AN ENERGY-BASED SYSTEM, AND NO TRUE BAGUAZHANG CURRICULUM IS COMPLETE WITHOUT IT.

 CALL TODAY TO BEGIN YOUR PATH TOWARDS MASTERY